Only 50% of the children in Haiti attend school because their families do not have money to pay tuition or buy them school supplies and a uniform. Children want to go to school and they want to learn but sadly, many are unable to go to school.
Also many of the children go to school hungry and that makes it hard for them to learn. For $35 a day we feed 105 children in Marbial their daily meal. We really need help and support to keep this program going.
Tuition and supplies range from $30 per year for primary school, up to $100-$200 per year for high school. A year of university costs between $300 - $400.
We are also pleased to offer a goat program. Goats can be purchased for a family for $75, and each year they can sell the "kids" to pay for their children's education.
To donate for education or the goat program, please click HERE and after you have entered all you credit card information and clicked "review donation and continue" you see "special instructions to seller". Please type in "Friends of Haiti donation" and indicate that you would like your donation to be used for education or for a goat.
Below is a letter from a boy named James who we met outside our hotel. He asked for $12USD ($100 Haitian) so he could go to school for a year.
We are very privileged to have a Haitian coordinator who works tirelessly to bring hope to Haitians. Maxeau Pierre, a law student living in Jacmel, coordinates our efforts from Haiti. Below he is with the many children in his community who can now go to school as they have the proper supplies.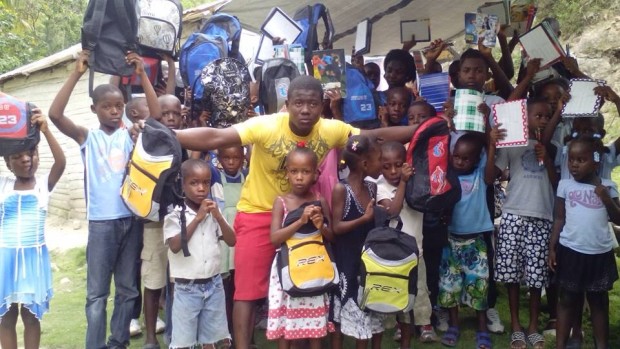 Maxeau brings school supplies to the children of Marbial. Click here for the video.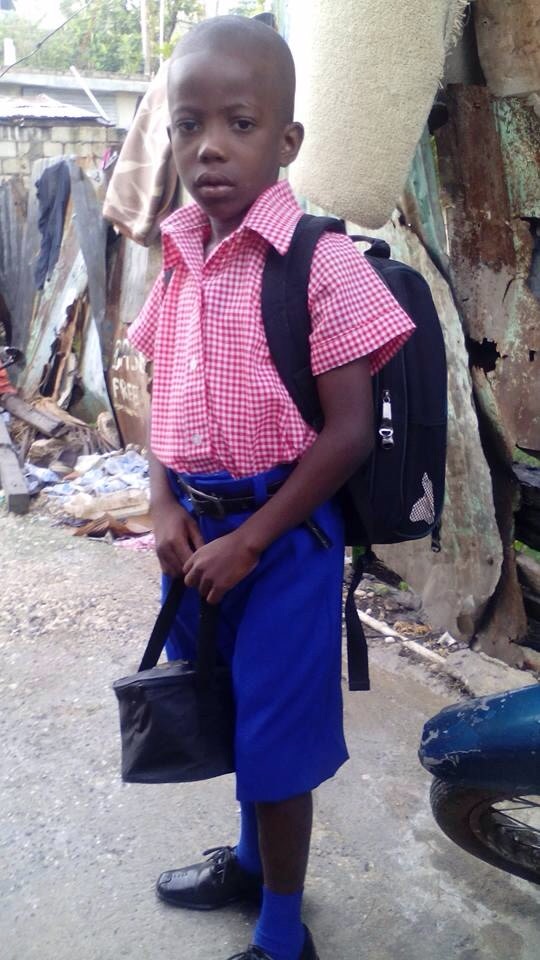 Over the last 3 years we have taken about 200 used laptops for schools and students. Mr Gabe works tirelessly to ensure all laptops are in good shape!